Elevate your vegan grilled cheese game to the next level with homemade Thai Basil Compound Butter.
For reasons I can't figure out, The Thai basil I planted this summer grew like crazy. It almost always does well, but for some reason both planters overflowed with it. I wound up using it in tofu recipes, scrambles, curries and stir fries as well as Thai pesto. Dried some for later. Gave some to family and chums and there was still more of it. So I finally decided to try utilizing it in compound butter. And after several attempts to get it just right, it finally clicked and Thai Basil grilled cheese became one of my favorite things to snarf down for lunch.
Now that it's fall I don't have any more Thai basil (sniff!) but luckily it can be found at most Asian markets. Some farmers markets, supermarkets and grocery stores carry it also. And for those couple of times when it I couldn't find it anywhere I simply I ordered some takeout Veggie Pho from the local Vietnamese eatery and just used some of the fresh basil from that.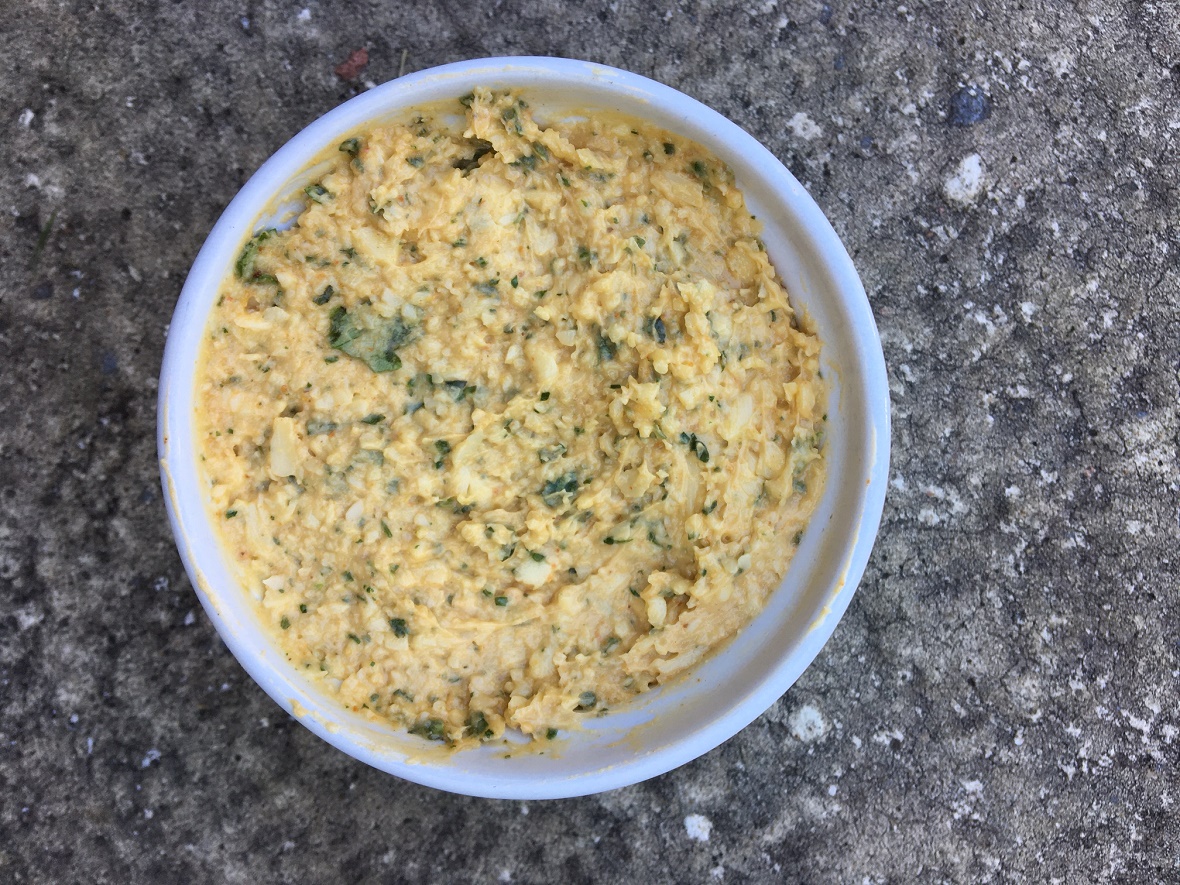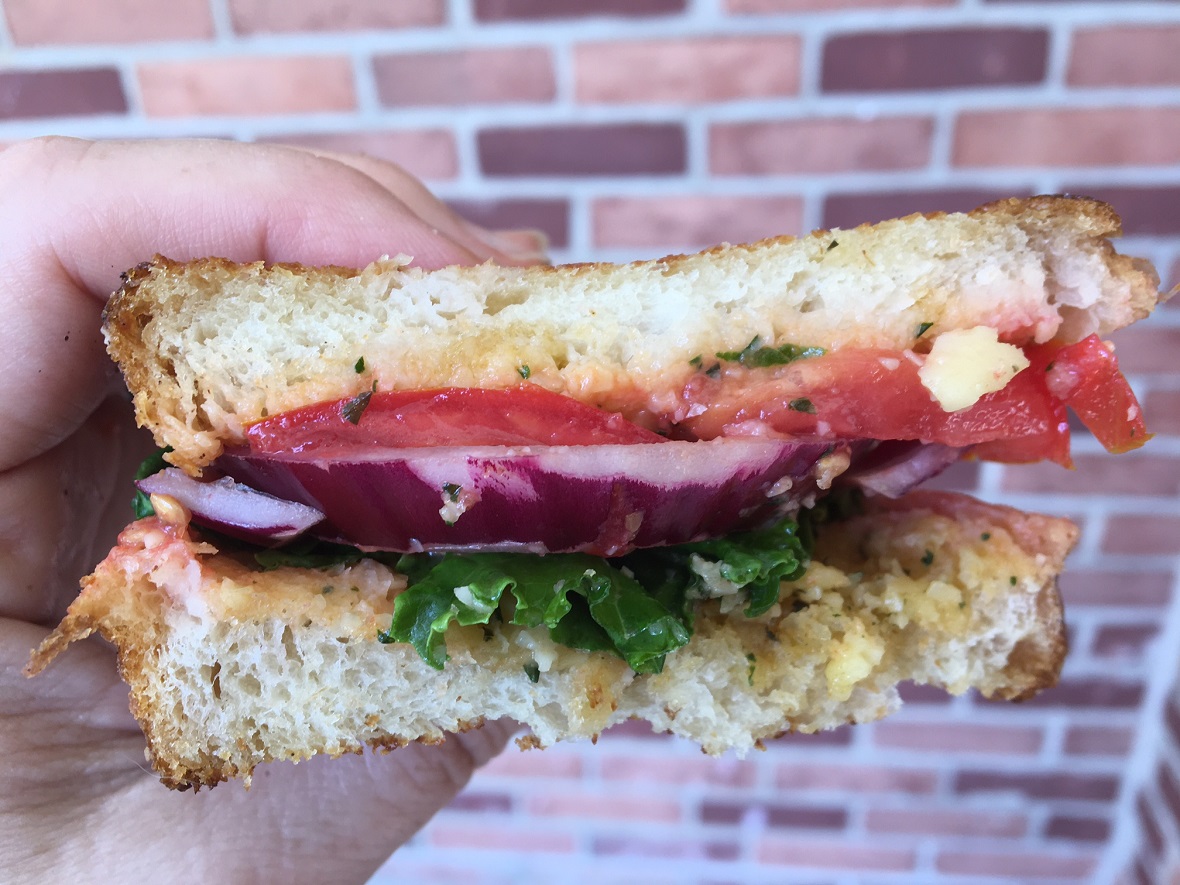 What You'll Need To Make The Compound Butter:
1/2 Cup of Earth Balance butter
1 Tbs Fresh Cilantro, Diced
1 Tbs Fresh Thai Basil leaves, Diced
3 Slices of Field Roast brand Chao cheese (creamy orignal flavor) or your favorite mild vegan cheese
1 Tbs Natural Peanut Butter
1/4 Tsp of Thai Red Curry Paste
What You'll Need To Make The Grilled Cheese:
2 Slices of your favorite bread per sandwich
Earth Balance Butter
A large dollop or two of Thai Basil Compound Butter
Optional veggies such as sliced purple onion, kale, tomato slices, etc)
How To:
Making the compound butter couldn't be easier…all you have to do is combine all of the ingredients in a mini food chopper then place the compound butter into a container in the refrigerator for 3 or 4 hours to allow all of the flavors to blend. No worries if you don't have a food chopper, just dice all of the ingredients really finely, mix and refrigerate. The compound butter will save in the fridge for up to three days in case you don't plan to use it all straight away. Just cover the container with some saran wrap.
When you're ready to make the grilled cheese, take two slices of your favorite bread and butter the outer side of each slice with regular Earth Balance butter. Add a dollop of Earth Balance butter into a non stick frying pan and melt the butter over medium heat. Meanwhile, generously butter the other sides of the bread with the Thai compound butter. That's going to be the inside of your sandwich, so if you're including any veggies, add those now and assemble the sandwich. Once the butter in the pan has melted, let the sandwich cook for a few minutes until the bread is golden brown. carefully flip the sandwich with a spatula and allow the other side to brown as well. Remove from heat and serve immediately.
* Note, there is enough compound butter in this recipe to easily make four to six grilled cheese sandwiches. That said, if you don't need four to six grilled cheese sandwiches it's also woderful for making plenty of other things, like croutons! Cut a few slices of a thick, hearty bread into small cubes, throw some Thai compound butter into a non stick pan and let it melt a bit. Then add the cubed bread and mix it with the butter. Stir the croutons occasionally until they are golden brown. They'll add a fab and unique twist to soups and salads. Use immediately since they do not remain as crispy and delicious after being stored in the fridge.
Another thought…instead of making garlic bread, make Thai Basil bread. Use your creativity and come up with fun and unique ways to utilize any leftover butter you may have 🙂