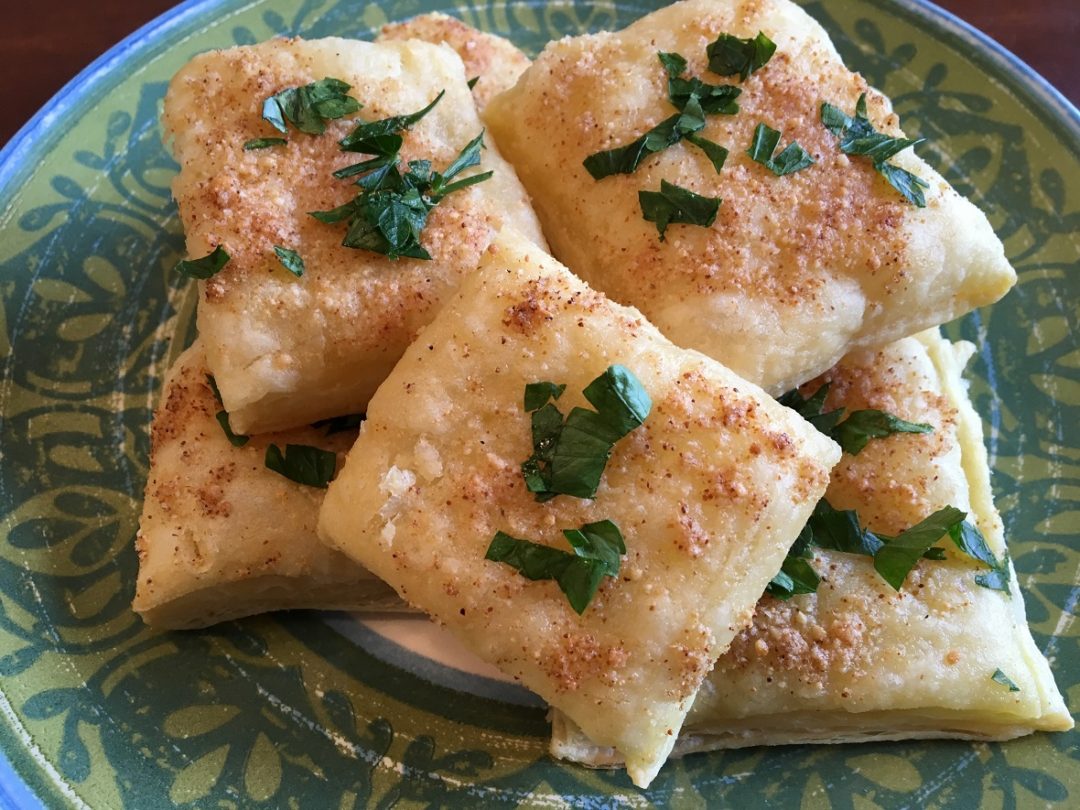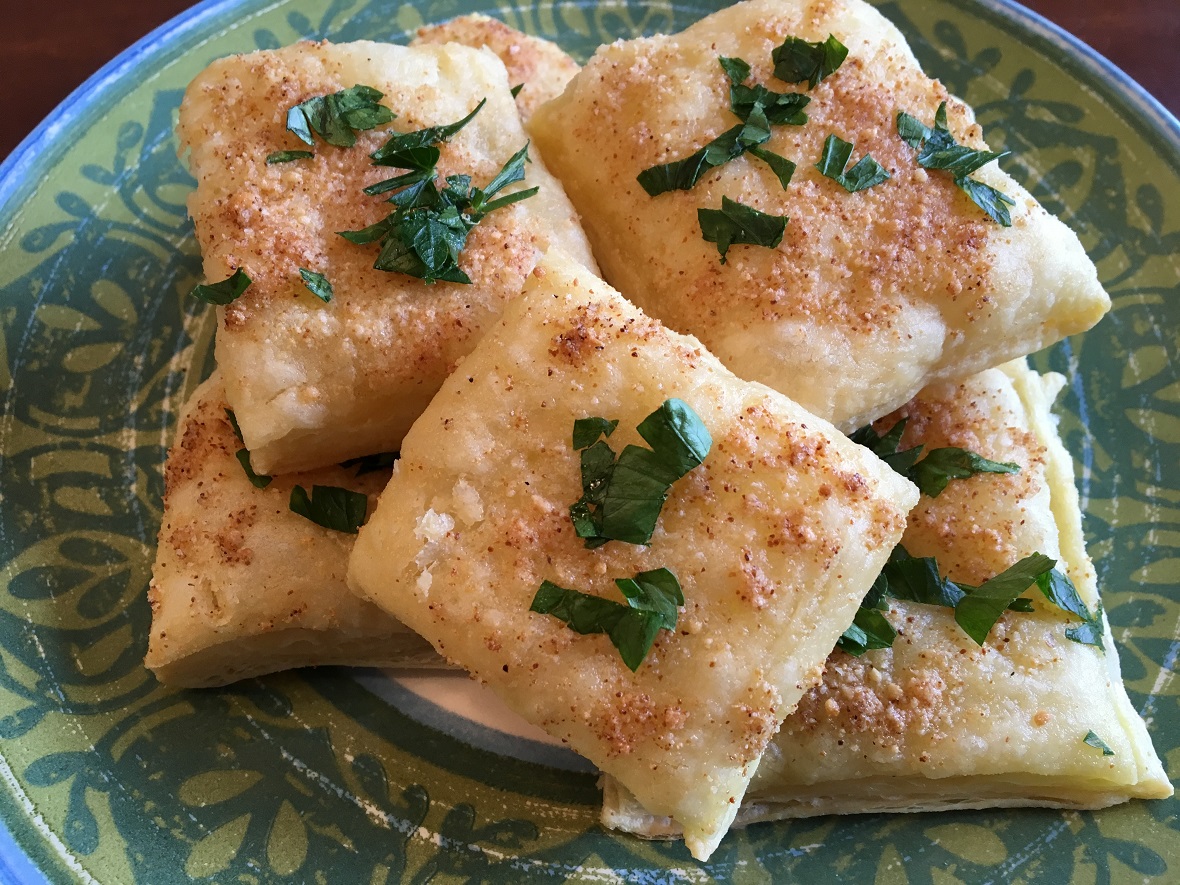 Puff Pastry Garlic Bread – Quick & Easy!
Garlic lovers! Here's my fun and unique spin on traditional garlic bread. It's quick and easy to make and it's fab as an appetizer served with some marinara or as an accompaniment to soup or a meal, preferably one involving gobs of pasta. Mmm, carbs…
Every now and again I contemplate making puff pastry from scratch. Then fortunately I come to my senses and sashay to the supermarket to buy it in the freezer section.
Pepperidge Farm brand puff pastry happens to be vegan…it's also mighty delicious so it's got my vote.
Working with puff pastry is simple enough, though it can certainly be a bit finicky, so be sure to read and follow the directions on the package to a tee. The box includes two sheets of puff pastry, so you can double the recipe or just use a single sheet depending on how much garlic bread you want to make.
Ready?
Let's do this!
What You'll Need:
1 Sheet of Pepperidge Farm Puff Pastry
1 or 2 small knobs of Earth Balance Butter, melted
2 Tsp of Go Veggie vegan parmesan cheese
1/4 to 1/2 Tsp garlic powder
1/4 Tsp salt
Finely diced fresh Italian parsley for garnish
How To:
Preheat the oven to 400 degrees, and lightly grease a large baking sheet to prevent sticking.
Remove your puff pastry sheet from the freezer and let it thaw for 15 minutes on a lightly floured surface. Set a timer…puff pastry can be a temperamental pain in the ass whose consistency can become wonky and useless if you leave it out at room temperature for too long.
The Pepperidge Farm brand puff pastry comes in a folded up sheet…simply leave it folded until it thaws, then press it flat once your timer goes off and discard the paper portion.
Next you'll grab your vegan parm, garlic powder and salt. Mix them together well in a small bowl. If you want a milder garlic flavor, use 1/4 of a teaspoon of garlic. Conversely, if you're of the "go big or go home" mindset, throw in a full 1/2 of a teaspoon and prepare to scare off vampires.
Once your timer goes off, carefully unfold the pastry sheet and cut it into individual squares. Jab each square a few times with a fork. Doing so will help prevent the puff pastry from getting to poufy and big. Then brush a little melted butter over each square and sprinkle some of your garlic/salt/vegan parm mix over the butter.
When they're all buttered and seasoned, bake them at 400 degrees for 15 minutes. Remove and immediately brush another layer of melted vegan butter on the puff pastry rolls. Sprinkle some diced fresh parsley on top and let them cool for about 5 minutes before serving.