Whip up a batch of fresh, delicious, homemade tomato sauce with just a few basic ingredients and some fresh herbs.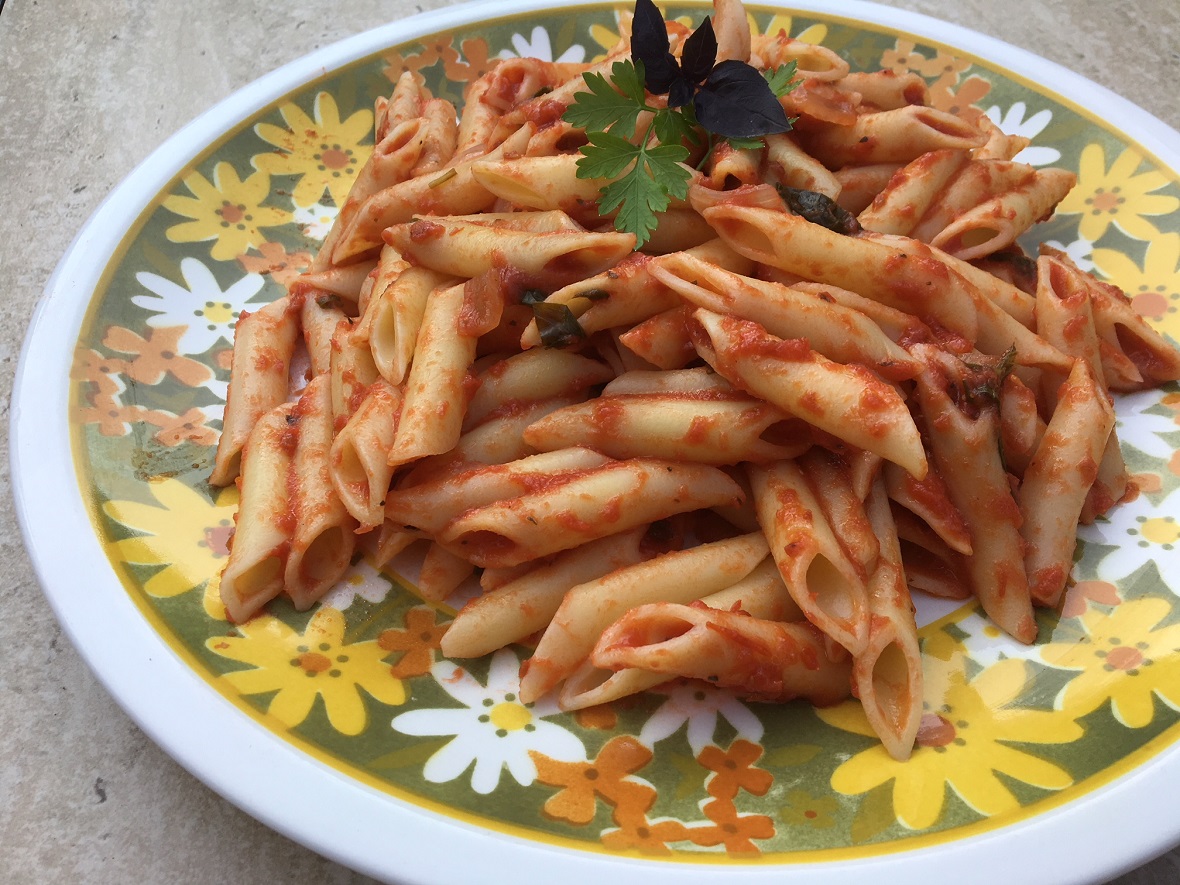 It's August already, and despite there being a ton of tomatoes in my garden, the majority of them are still green since I planted them a little later than planned thanks to a big garden renovation project (more on that soon!). So while I was hoping to be making sauce with homegrown tomatoes by now, it looks like that might be a little further down the road. Fortunately, good quality, canned crushed tomatoes make a really nice, flavorful base for homemade tomato sauce. Here's my go to recipe for a quick, hearty sauce that I use for everything from pasta, pizza and eggplant parm to shakshuka.
What You'll Need:
28oz Can of crushed tomatoes with basil (I used Tuttorosso brand)
1/4 Cup finely diced yellow onions
1/2 Cup freshly picked basil, cut into ribbons
1 Tsp fresh Italian parsley, cut into small pieces, stems removed
2 Tbs Olive oil
1/4 to 1/2 Tsp salt (start with 1/4, add more if needed)
1/4 Tsp black pepper
2 Tsp sugar
1/4 Tsp Garlic powder
A really tiny pinch of red pepper flakes, optional but recommended
How To:
Place the crushed tomatoes in a medium size stock pot, then add chopped onions and olive oil. Cook it on medium high heat until it starts to bubble slightly. At that point reduce the heat to low and add the basil, parsley, salt, pepper, sugar, garlic powder and red pepper flakes, if using. Simmer on the lowest setting uncovered for one hour, stirring occasionally, about every 10 minutes or so. Remove the sauce from heat and once it's cooled down a bit it's ready to enjoy.